An array of Satellite Image. Visible, IR and Real Time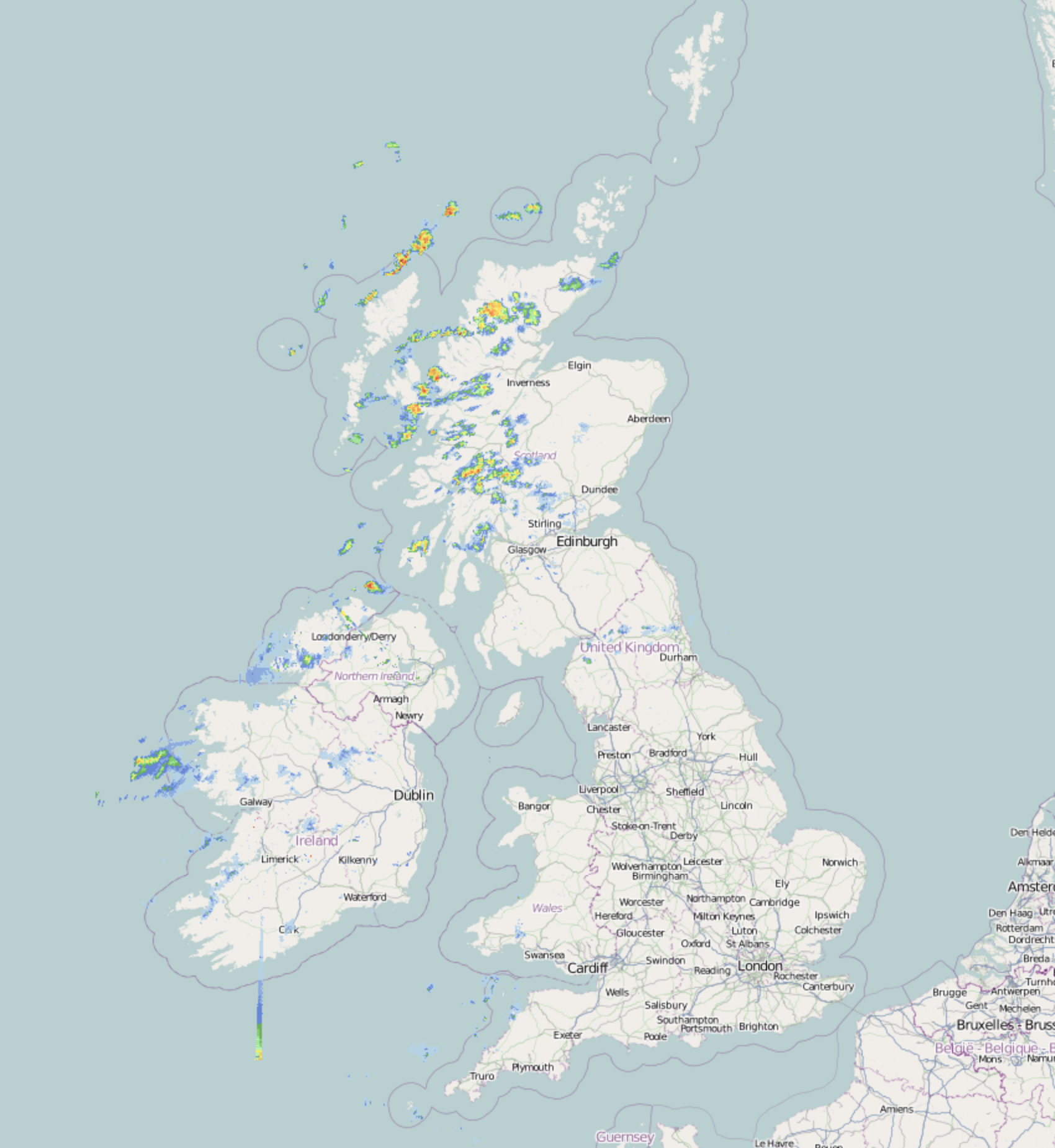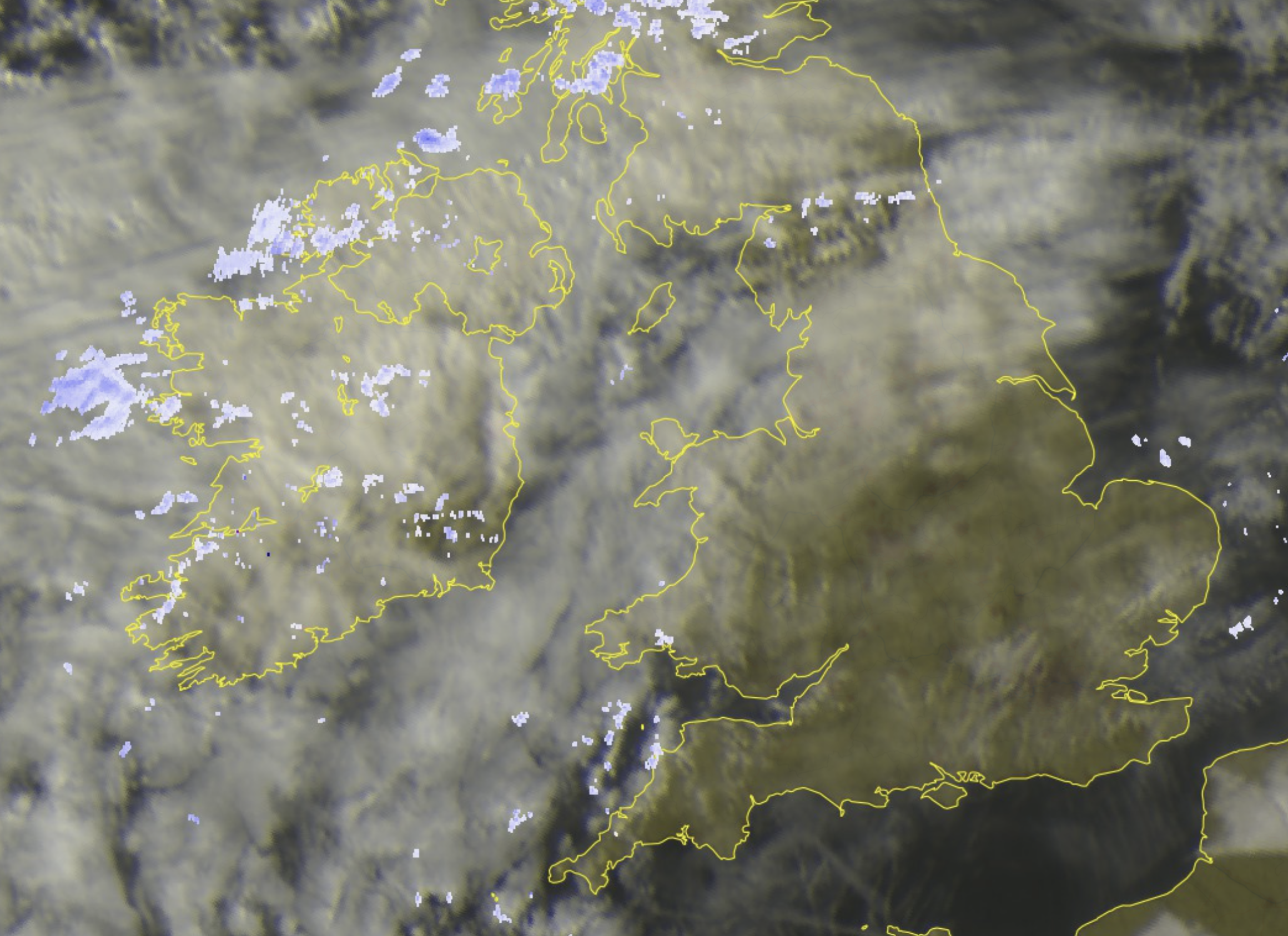 This image shows a combined radar image of the current rain, satellite and lightning strikes over the UK and Ireland. The image is updated every day. The radar is put on top of the satellite allowing to view the development of clouds, rain and lightning over the past hour. The image will be updated more frequent in the event of severe weather.
The colors in the radar image reflect the rainfall. A white color means light rain. The more blue the color contains the more rain. Red or purple means heavy rain.