Shipping & Marine Forecasts for the Isle of Wight.
Gale warning - issued: 03:42 on Wed 17 Jan 2018 UTC
Westerly severe gale force 9 continuing

Wind
West, backing southwest later, 7 to severe gale 9.
Sea state
Rough or very rough, occasionally high later.
Weather
Rain later.
Visibility
Mainly good.



Issued at: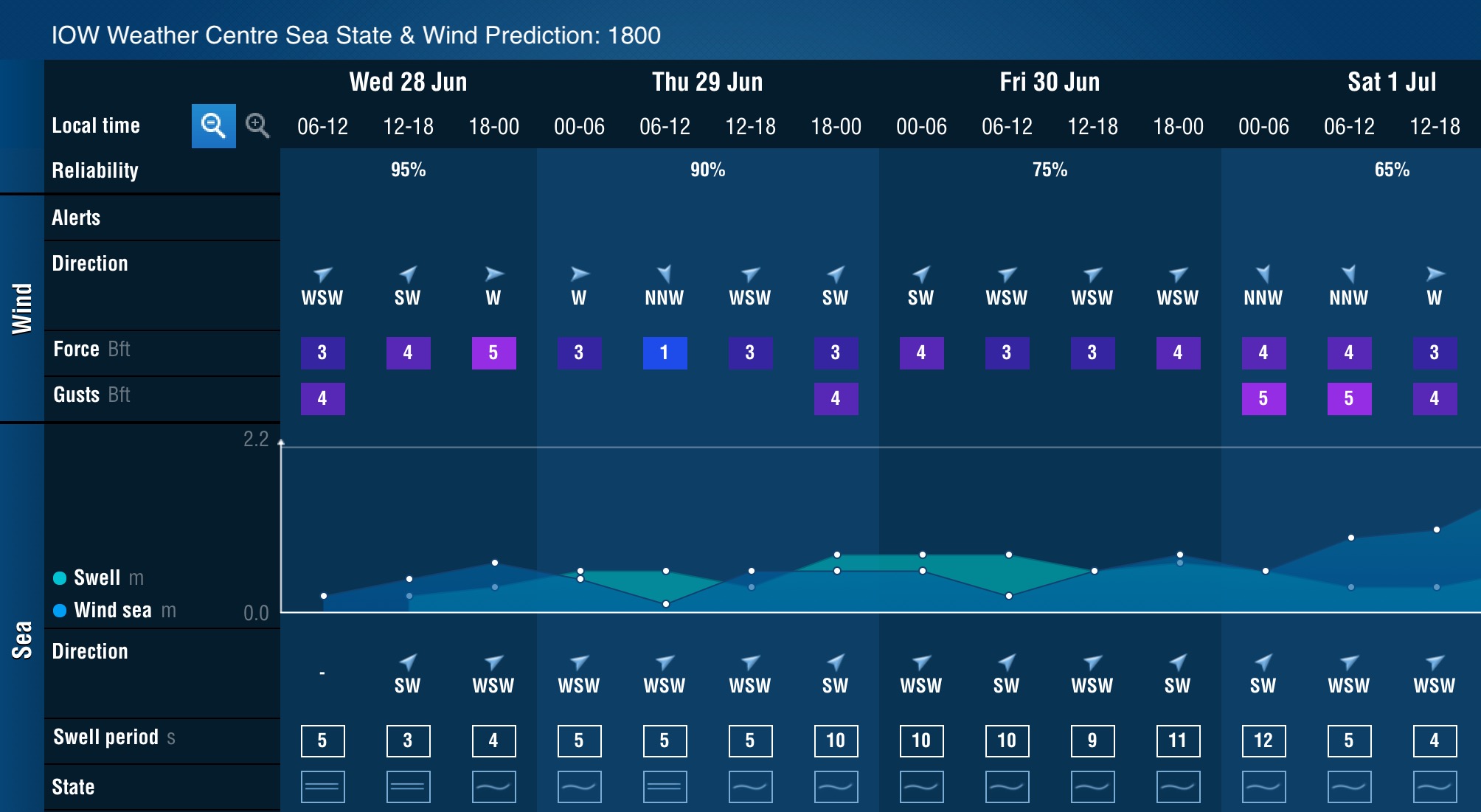 Click any image to enlarge.
Sponsorship available for this forecast! Please use "the get in touch" page for more info.