Mission Statement. To bring accurate and reliable weather forecasts to the people of the Isle of a Wight, for the Isle of Wight. In severe or unusual weather we work around the clock, day and night bringing you the latest updates and weather data. We have professional weather centre status with a professional meteorologist at the helm. With now have a total of 18 professional Davis weather stations in many locations across the Island such as schools, public buildings as well as much higher locations. Our mission is simple, to accurately forecast the weather as best we can.

Legal stuff - Terms & Conditions.
1. Agreement
By using this Website you agree to be bound by these Terms and conditions.
2. Amendments
We reserve the right to:
Update these Terms from time to time and any changes will be notified to you via a suitable announcement on the Website. It is your responsibility to check for such changes. The changes will apply to the use of the Website after we have given such announcement. If you do not wish to accept the new Terms you should not continue to use the Website. If you continue to use the Website after the date on which the change comes into effect, your use of the Website will be deemed to indicate your acceptance of and agreement to be bound by the new Terms
Modify or withdraw, temporarily or permanently, this Website and the material contained within (or any part) without notice to you and you confirm that we shall not be liable to you for any modification to or withdrawal of the Website or its contents
This Website is provided on an "as is" and "as available" basis without any representation or endorsement made and we make no warranties, whether express or implied, in relation to it and its use. You acknowledge that we cannot guarantee and cannot be responsible for the security or privacy of the Website and any information provided to by you. You must bear the risk associated with the use of the Internet.

Whilst we will try to ensure that material included on the Website is correct, reputable and of high quality, we cannot accept responsibility if this is not the case. We will not be responsible for any errors or omissions or for the results obtained from the use of such information or for any technical problems you may experience with the Website. If we are informed of any technical issues on the Website we will attempt to correct this as soon as reasonably possible.
We will have no liability for:
Incompatibility of the Website with any of your equipment, software or telecommunications links
technical problems including errors or interruptions of the Website
unsuitability or unreliability of the Website
Inadequacy of the Website to meet your requirements
To the full extent allowed by applicable law, any consequential losses or incidental damages (both of which terms includes, without limitation, pure economic loss, loss of profits, loss of business, loss of anticipated savings, wasted expenditure, loss of privacy and loss of data) or any other indirect, special or punitive damages whatsoever that arise out of or are related to the Website.
3. Third Party Links
As a convenience to our viewers, the Website may include links to other websites or material which is beyond our control. We are not responsible for such websites or material nor do we review or endorse these websites. We will not be liable, whether directly or indirectly, for the privacy practices or content of such websites nor for any damage, loss or offence caused or alleged to be caused in connection with, the use of or reliance on any such advertising, content, products, materials or services available on such external websites or resources and we accept no responsibility or liability for any losses or penalties whatsoever that might be incurred as a result of linking to any location on any linked sites or pages.
4. Intellectual Property
The content of this Website is protected by copyright, trade marks, database and other intellectual property rights and you acknowledge that the ownership of the material and content displayed as part of the Website and the intellectual property rights in such material and content shall remain with us or our licensors absolutely. You may retrieve and display the content of the Website on a computer screen, store such content in electronic form on disk (but not any server or other storage device connected to a network). You may print one copy of such content for your own personal, non-commercial use, provided you keep intact all and any copyright and proprietary notices. You may not otherwise reproduce, modify, copy or distribute or use for commercial purposes any of the materials or content on the Website.
SantaTracker (TM) Wroxall Weather (TM) are all Trademarks of the Isle of Wight Weather Centre (TM)
Competition Rules. (General)
These competition rules shall be binding on you when entering any competition(s) operated by us, our sponsors or any company or website owned or controlled by us.

In addition to these general competition rules, other specific terms and conditions may also apply to a particular competition. We will post any such specific competition rules on our website.

1. You must be over 16 years of age and resident in the UK to enter our competitions.

2. Only one entry per person is permitted. Automated entries will be invalidated, including multiple entries from the same IP or telephone number range.

3. Proof of making phone call, sending post/email is not proof of our receipt of your entry. No responsibility can be accepted for entries that are lost, delayed or damaged.

4. The closing date is as specified in the relevant competition. This will always be a time and date in the UK. Where a time is not given, the closing time will be 11.59pm (UK time) on the relevant day.

5. In the case of a prize draw, the first correct entry drawn will be the winner.

6. Winners will be formally notified (by email or phone) within 5 working days of the closing date. Where we notify a winner by email, we will ask for confirmation of receipt by reply email.

7. In the case of prizes in the form of free tickets, we will contact the prize winner by phone and prize details shall be as printed on the tickets. Ticket holders shall be bound by the event promoter's terms and conditions together with those set out on the ticket and the rules and regulations of the venue.

8. The judge's decision is final and no correspondence will be entered into.

9. The prize may not be transferred to any other person.

10. No cash alternative or alternative prize is available on entrants request but in the event of the advertised competition prize being unavailable we reserve the right to offer an alternative prize of equal or greater value.

11. The weather centre will not be liable for any damage, loss or disappointment suffered by any person taking part or not being able to take part in a competition.

12. Competition winners may be required to take part in or co-operate with publicity.

13. No responsibility is accepted for inaccurate prize details supplied by sponsors.

14. We reserve the right to amend these rules at any time. Entry in the competition implies acceptance of these rules.

15. Winners, we will keep your personal details for a reasonable time so that we can send you any prize that you have won. Once sent, your details will be deleted.

16. The weather centre may at any time issue specific rules to be read in conjunction with these rules. In the event of a conflict between two sets of rules, the competition-specific rules take priority.
17. Competition(s) open to UK Residents ONLY.

18. The weather centre reserves the right to close or cancel the competition(s) at any time and without notice.
19. Any purchased raffle tickets or tickets in general are NONE refundable. It is assumed that you have read these terms and conditions before you buy and there for agree to these terms.

These terms & conditions are governed by English law.

These terms & conditions were last updated 11/10/2019.


More legal stuff.
Legal restrictions and terms of use

Copyright and Trademarks

You should assume that everything you see or read on this web site is copyrighted unless otherwise noted.
The Isle of Wight Weather Centre, known in the rest of this document as "The Weather Centre".

The copyright in this site and the underlying software code are the property of The weather centre, and its licensors unless otherwise stated. The reproduction or use of part or all of the content of this web site in any way (including without limitation viewing, downloading, printing and saving) is prohibited except in accordance with the following conditions:-

You must obtain our permission in writing if you wish to reproduce, distribute, modify, transmit, reuse, re-post, or use or copy anything from this site. In general, you may reproduce these pages for the purpose of browsing them, or providing hypertext links to them. In such cases, full credit must be given to the Weather Centre!

Whenever images of people used on this site are used with permission or in accordance with applicable law. Reuse of them without permission may violate privacy and publication rights of those persons.

All content contained in pages that are linked to does not belong to the weather centre, and is the property of their respective owners. We have not reviewed the content linked to. Your right to reproduce and use the content linked to is (1) subject to the conditions that the respective owners may impose, and (2) is at your own risk. You further acknowledge and agree that the weather centre, is not responsible or liable, directly or indirectly, for any damage or loss caused or alleged to be caused by or in connection with use of or reliance on any such content, goods or services available on or through any such site or resource.

Anything you transmit to us by electronic mail or otherwise or post becomes the property of the weather centre, and may be used for any purpose, including, but not limited to, reproduction, disclosure, transmission, publication, advertising, broadcast and posting. The weather centre, is free to use any ideas contained in any communication you send to us for any purpose whatsoever including, but not limited to, developing, manufacturing and marketing products using such information.
The weather centre, reserves the right to revoke these permissions at anytime without reasonable notice.

The trademarks, logos, and service marks (collectively the "Trademarks") displayed on this Site are registered and unregistered trademarks of the weather centre, and others. Your use of the trademarks displayed on this web site is strictly prohibited without our written permission.

Modifications to Software

The weather centre reserves the right at any time and from time to time to modify or discontinue, temporarily or permanently, particular software products or the support associated with them with or without notice. You agree that the weather centre shall not be liable to you or to any third party for any modification, suspension or discontinuance of such software products or support services.

No endorsement

Reference to any product, process, publication, or service of any third party by trade name, trademark, manufacturer or otherwise does not constitute or imply the endorsement or recommendation of such by the weather centre.

NO LIABILITY

YOUR USE OF THESE PAGES AND ANY SOFTWARE AND SUPPORT ACQUIRED FROM THE WEATHER CENTRE IS AT YOUR SOLE RISK. THIS WEB SITE IS PROVIDED ON AN "AS IS" AND "AS AVAILABLE" BASIS. THE WEATHER CENTRE EXPRESSLY DISCLAIMS ALL WARRANTIES OF ANY KIND, WHETHER EXPRESS OR IMPLIED, INCLUDING, BUT NOT LIMITED TO THE IMPLIED WARRANTIES AND CONDITIONS OF MERCHANTABILITY, FITNESS FOR A PARTICULAR PURPOSE AND NON-INFRINGEMENT WITH RESPECT TO THIS WEB SITE AND ITS SOFTWARE.

YOU EXPRESSLY UNDERSTAND AND AGREE THAT THE WEATHER CENTRE IS NOT LIABLE FOR ANY, INDIRECT, INCIDENTAL, SPECIAL, CONSEQUENTIAL OR EXEMPLARY DAMAGES, INCLUDING BUT NOT LIMITED TO, DAMAGES FOR LOSS OF REVENUES, PROFITS, GOODWILL, USE, DATA, FAILURE TO REALISE EXPECTED SAVINGS, LIFE OR ANY INTANGIBLE LOSSES ARISING FROM YOUR USE OF THIS WEB SITE OR SOFTWARE OR SERVICES ACQUIRED FROM THE WEATHER CENTRE, EVEN IF THE WEATHER CENTRE HAS BEEN ADVISED OF THE POSSIBILITY OF SUCH DAMAGES.
Your Requirements

By using the weather centre or any software contained within you agree to ensure that any form of interaction with the site is done using non-malicious HTML, Java script or SQL. Should your data on your behalf cause damage to our website, the weather centre will seek to claim for damages and lost earnings.

The weather centre seeks to ensure that all content and information published at this Web site is current and accurate. The information supplied at the weather centre does not in any way constitute legal or professional advice and the weather centre cannot be held liable for actions arising from its use. In addition, The weather centre cannot be held responsible for the contents of any externally linked pages. All images are copyright of there respective owner.
General Data Protection Regulation (GDPR) Statement.
How we handle, store, use or protect your personal information.


This website neither ask for or stores any of your personal information, making this website GDPR compliant. However, during any competition run by us, any information stored for the sole purpose of notify a winner will be deleted as soon as confirmation that any winner(s) have received there competition prize.
Last updated: 1/3/2020.
These terms & conditions are governed by English law.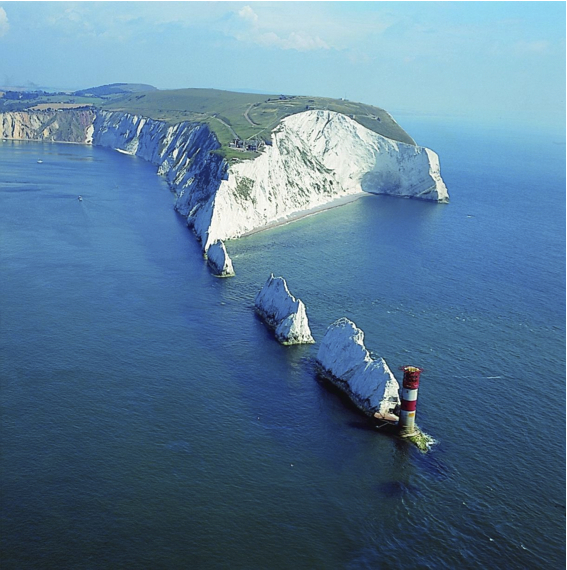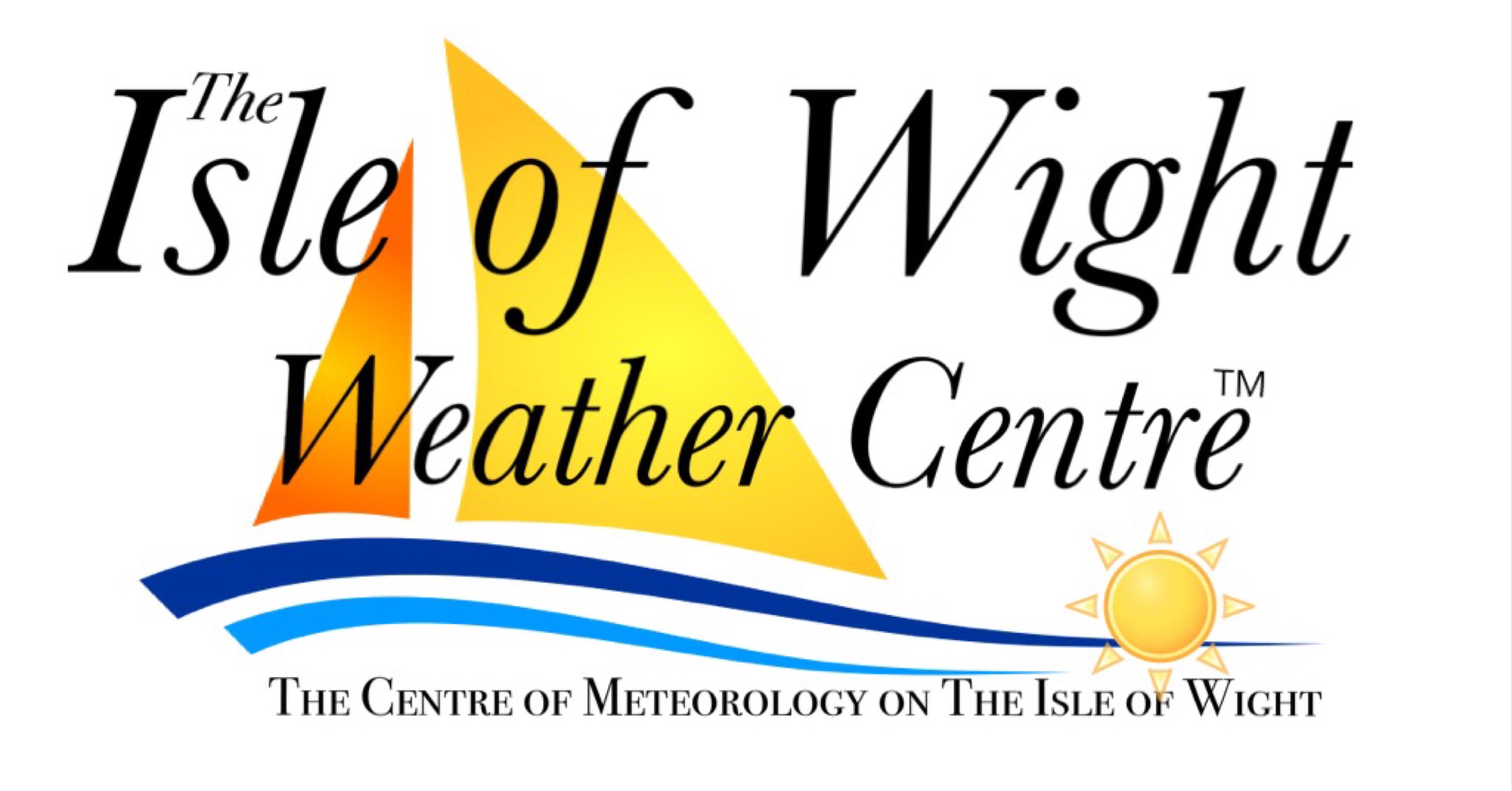 © Copyright 2006 - 2020 IOW Weather Centre - All Rights Reserved.