You could win a brand new state of the art indoor/outdoor weather station
Congratulations to Martin Davis for winning this fantastic PWS. Martin was contacted earlier today and in these difficult times he was quite overwhelmed with the news of winning. Martin, a weather enthusiast has been looking for an upgrade from his old weather station for some time. Martin's reply in his email said "Wow, oh wow. I'm so delighted I don't normally win anything, thank you so much". You are welcome Martin, and thank you!
CLOSING EARLY DUE TO CURRENT FINANCIAL SITUATION!
As you may know the weather centre took a hit during #StormCiera a few weeks back, and one of our important weather stations was lost.

We have been asking for donations to help fund the replacement of this essential piece of kit via 'go fund me' and PayPal.
We have been lucky to have some generous donations to replace some of the other equipment lost in the storm. But we desperately need to raise £1500 to replace the weather station itself.

So we have decided that for every donation, each person donating will be entered into a prize draw to win their very own digital inside/outside weather station!
The competition is open now and will run for 4 weeks with the winner being announced at the end of this period. (closing date at bottom of page).

Your donation can be any amount and those who have already donated are automatically included in the draw.


Hopefully at the end of the competition we will have enough to replace the equipment and someone will win their very own weather station.
GOOD LUCK!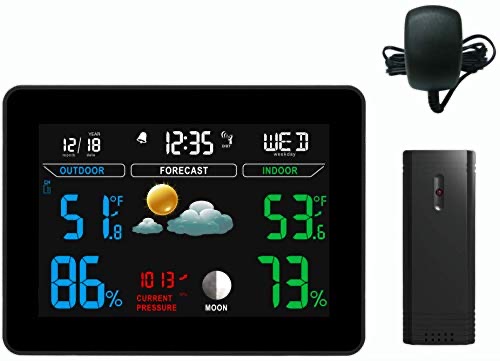 This state of the art weather station with outdoor sensor, wirelessly provides all the key information at your fingertips:


Temperature in °C/°F
Time/date 12hr/24hr with Calendar
Forecast indicator
Indoor temperature/humidity
Wireless Weather station with outdoor sensor for temperature/humidity
7 colour LED screen
Alarm/snooze functions
Trends and comfort indicator
Assembled size - 152x41x112mm
Power supply included
Weather station with outdoor wireless sensor with easy to use controls and set up. Powerful features include TEMPERATURE in °C/°F - TIME/DATE - FORECAST INDICATOR INDOOR/OUTDOOR TEMPERATURE and ALARM/SNOOZE FUNCTIONS.
The weather station includes Indoor Outdoor thermometer with outdoor sensor included. The station will help you accurately track the indoor/outdoor temperature and humidity with great precision. This home weather station comes in a sleek black finish.
This indoor outdoor thermometer is easy to assemble, strong, portable and comes equipped with 5.0V AC adaptor. The weather station requires 3x AAA batteries (not Incl) and the Sensor requires: 2x AA batteries (also not Incl).

A PROFESSIONAL FROM THE WEATHER CENTRE CAN ADVISE ON SETUP, POSITIONING AND OPERATION ETC IF NEEDED.

The winner will be picked at random on Saturday 28th March 2020
See bottom of page for full terms & conditions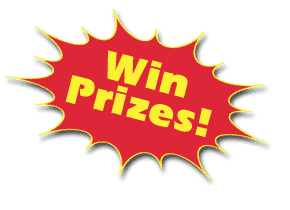 All entry's go in to a prize draw! Ends Friday 27th March at 12.00pm (lunchtime) Please read our full T's & C's http://iwweather.org.uk/weather-centre/please-read Good luck!
Winner's will be notified by email and announced on Social Media. prize/s will be dispatched next working day by Royal Mail Special delivery!
WE ARE CLOSING THIS GIVE AWAY EARLY DUE TO THE CURRENT FINANCIAL SITUATION!